Menu/Pricing
"The essence of style is healthy hair that is colored and cut in a way that is natural and appropriate for you. Hair that looks as beautiful and natural the next day as it does when you leave the salon. You. More Beautiful"
Woman's Master Haircut & Style $65

Men's Master Haircut & Style $45

Blow Dry & Styling from $40
(includes complimentary L'Oreal In-Salon Treatment)

Special Styling from $75
(weddings, proms, special events)
 

L'Oreal Color Retouch from $85

Multi-Dimensional Highlights from $90

Artistry Color Techniques from $85
 

L'Oreal In Salon Treatment from $25

Brazilian Blowout Smoothing Treatment from $199

Plantinum Seamless Hair Extensions from $425
Color
Jody's work is a long and successful relationship with L'Oreal Paris Professional. L'Oreal Majirel permanent color creme, Inoa ammonium free permanent and Dia demi-permanent with Ionene G Incell provides you with uniform color results that is rich, shiny, long-lasting color with up to 100% coverage of white hair. Along with Platinium and Infinie Platine lightening technology, L'Oreal brings together superior color technology and exquisite coverage and shine in a unique formulation out performs them all. Natural and shining or maybe a little more daring, Majirel will meet all your color needs. . I use the best to offer you the best and perfectly formulated color.
A good haircut begins by listening. It is important for your stylist to understand the challenges of your hair and to use his skills and experience to help you communicate your desires. Educating his master cutting skills from New York City to Los Angels Jody has taking his passion to the yet another level by joining the education team of L'Oreal Professional. The goal is to achieve the best possible style for each individual. Easy manageability and modern style are keys to a fantastic haircut.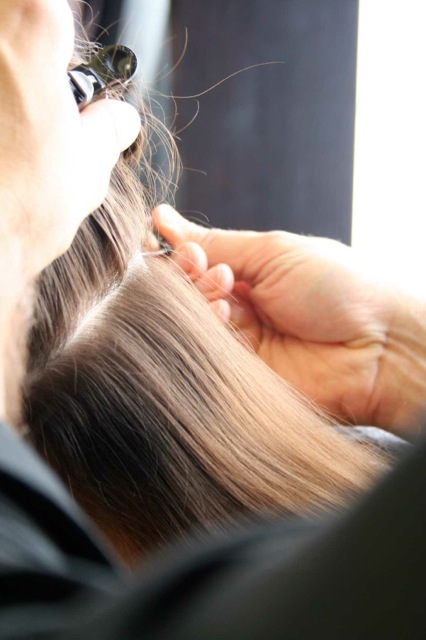 When it comes to giving you the best product to cleanse, treat and style your hair Jody uses Serie Expert by L'Oreal Professional Paris. This product line is far superior than any other line available. With L'Oreal Professional Paris, the technology and scientifically formulated products make Serie Expert a leader in providing the healthiest hair possible for you. A prescribed Serie Expert in-house treatment is offered to maximize the highest potential health of your specific hair needs. It is the ultimate choice before and after any hair service.